Over the years, I have run a number of podcasts dealing with the crossroads of technology and education, and I enjoy exploring practical ways to merge the two.
I initially began my podcasting journey with EdTechTV, a general show about education and technology, but retired the show in favor of narrowing in on my areas of expertise.
I currently co-host two podcasts, each with a specialized focus:
The DIESOL Podcast is the only podcast with a focus on EdTech in ESL. Together with my co-host Ixchell Reyes, we explore research-based pedagogy in the field and then use that to share best practices for digital integration in the ESOL classroom.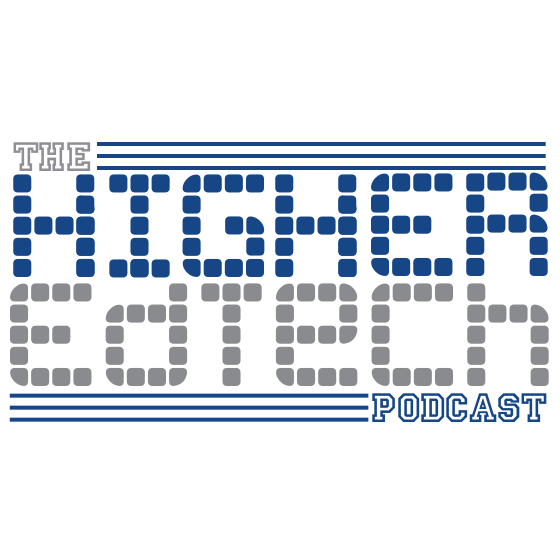 The HigherEdTech Podcast is focused on technology that professors can use in their classroom to better engage their students, and to ease their working burdens. I co-host this show with IVC's Instructional Technologist, Tim VanNorman, and the show has a specific angle of helping IVC's instructors first, but is meant to be accessible to professors at any college or university.
The Value of Podcasting
Over the last several years, podcasting has grown from an obscure hobby for techy geeks to a tool for deep exploration, reflection, and understanding across an endless field of interests, both personal and professional.
In education, forward-thinking teachers, administrators, and stakeholders have latched onto podcasting because it not only allows them to keep up with the latest in their field, but it also allows them to personalize their message to listeners.
In creating podcasts for education, stakeholders have found ways to:
make lessons for students
share what is happening in their school/district
develop friendships with teachers across the country and the world
highlight the strengths of their colleagues
learn about new ideas and approaches to pedagogy
much, much more.
Podcasting has done more than allow me to expand my reach in the field. It has also given me opportunities to develop my students' English. Teaching students to record and upload podcasts helps them to understand autonomy in their learning, but also encourages them to put a stronger effort into their work, understanding that it may be heard by anyone in the world. In my own classes, I have had students create podcasts to:
Share about their culture
Research and explain current events
Practice pronunciation and clarify issues that are unique to their language
Collaborate with classmates in English to create a quality end product
Of course, podcasting in the classroom is also great for students to develop their listening skills as well. With an endless selection of topics, students can learn to follow podcasts that line up with their own interests, thereby personalizing their learning and helping them create a bottom-up approach to language acquisition. Students can:
Develop listening logs of their own choice
Pause and replay areas of confusion.
Choose podcasts at varying levels of academic comprehensibility
Transcribe and annotate language
Create quizzes to challenge their classmates
Etc.
Through starting my own podcast, I have learned that the possibilities of broadcasting have taken a life of their own. Potential for utilizing this tool is limited only by the imagination of those behind the microphone.
In the future, I hope to expand the uses of podcasting beyond my own professional development and classroom use, and to help IVC and SOCCCD as a school and district utilize it in ways we haven't considered before.
Some resources on podcasting:
The Atlantic: The Value of Using Podcasts in Class
Cult of Pedagogy: Bringing world-class podcasts to the classroom
Edutopia: Best Education Podcasts
Education Digest: The Power of Podcasts